BOOKING NOW FOR 2023 / 2024

The 'CLASSIC ROCK LEGENDS' show is a 100% Live performance of the legendary chart topping rock songs that were made famous during the 60's, 70's & 80's when they were ranking at the top of the UK's BBC Television Charts.

The show also features the classic hit songs of the legendary bands and artistes that the band members have performed with during their lengthy musical careers.
The Classic Rock Legends show brings together the best of classic rock songs and includes the timeless legendary hits of the following Classic Rock Legends:
SMOKIE - SWEET - ALEX HARVEY - 10CC - SLADE - ELO - WINGS - LINDISFARNE - QUEEN - THIN LIZZY - FOCUS - ARGENT - WHITESNAKE - ALICE COOPER - FREE - GARY MOORE - NAZARETH - DEEP PURPLE
and many more

For the past 15 years the band has been touring its shows throughout the UK & Europe under the name of The UK Legends, UK Rock Legends, and the Sensational Rock Legends. Its shows have featured musicians from such legendary bands as The Animals, Smokie, Lindisfarne, Roxy Music, Status Quo, Whitesnake, Eric Bell's Thin Lizzy, Tygers of Pan Tang, Saxon, and Gary Moore
The 'Classic Rock Legends' show features the popular hit rock songs from around the world that are now deemed to be classics of their time.

An awesome line-up of respected professional musicians have come together to make this a great show for 2023 and onwards. Everyone has been working very hard behind the scenes to make this new show exactly what you have been looking for.
You are invited to join us at one of our many concerts and come on a wonderful musical journey of classic hit rock songs from the 60's, 70's, 80's & 90's.

Check out our concerts page to see if the band is going to be performing near to you!
If you would like to book the band please go to our Contact Us page!
The 2023 line up of the band features former members of
THE UK LEGENDS / UK ROCK LEGENDS
THE ANIMALS / ANIMALS II / ANIMALS III
GEORDIE

TYGERS OF PAN TANG
CREEDENCE CLEARWATER REVIVED

H

ere' are some of our

facebook

reviews:

Click on the facebook logo or visit www.facebook.com/ukrocklegends

THE NEW CLASSIC ROCKLEGENDS T-SHIRT WILL SOON BE AVAILABLE AT OUR SHOWS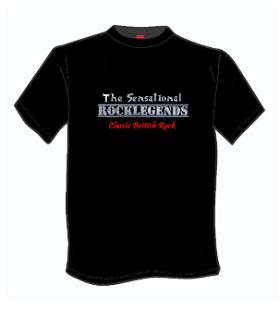 band is here to entertain you!
To book the band for a show please contact


The names CLASSIC ROCK LEGENDS [TM], ROCK LEGENDS [TM], UK ROCK LEGENDS [TM] and UK LEGENDS [TM] are all Registered Worldwide
Both of these bands can be booked though
TheatreBands.com